August 18, 2022 / News
Offshore Connection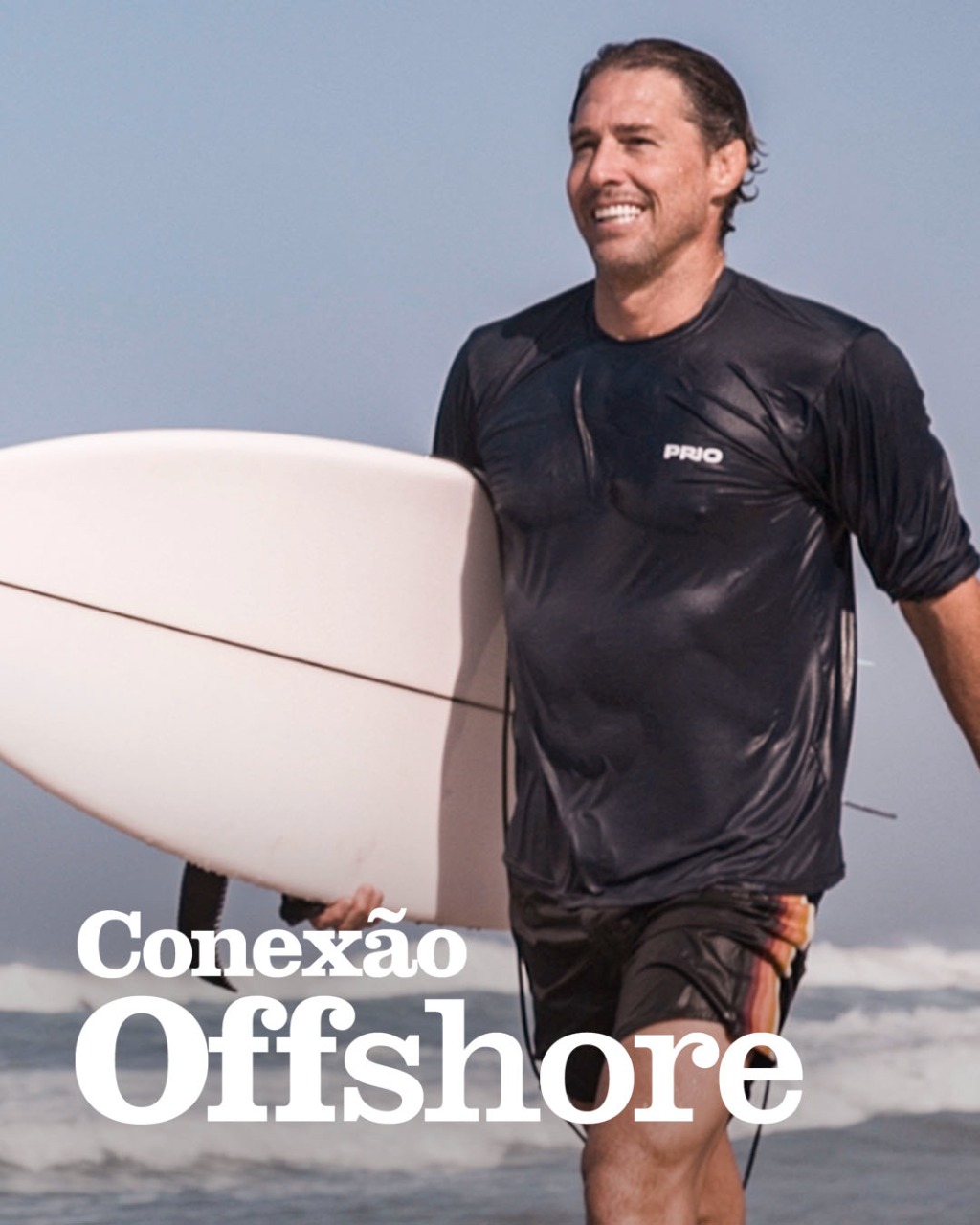 Rio de Janeiro, August 18, 2022 – The Offshore Channel is going to get a little more Offshore. Conexão Offshore special goes on the air tomorrow (19), at 8pm. The 25-minute documentary portrays the stories of four characters who have a direct relationship with the sea: they work in an oil and gas production company.
The program is an original idea developed by PRIO, Brazil's largest independent oil and gas company, in conjunction with Grupo Sal and Canal Off itself.
Conexão Offshore, which will be part of the programming grid, with several calls and replays, portrays in an intimate way the world of offshore energy production platforms and love for the ocean. The characters Amanda Sales, Ingryd Mota, Murilo Urbano, and Patrick Brasil tell, between boarding and disembarking, about the strong connection they have with the sea, whether through their profession or through sports.
"Nature, health and well-being, care for the environment and human energy. In the month that we celebrate the talent of the offshore professional, PRIO pays this tribute to an entire category of workers, through an unprecedented TV program," explains Daniel Paulos Brito, head of branding for PRIO.
PRIO TEAM
ORIGINAL IDEA, SCRIPT AND CREATIVE DIRECTION – DANIEL PAULOS BRITO
HEAD OF ART – RICK ABREU
MOTION DESIGN – RAPHAEL BRICK AND GIULIA PONTUAL
PLANNING AND PRODUCTION – CAROLINE LOMAR AND NATALIA ANDRADE
APPROVAL – NELSON QUEIROZ TANURE AND EMILIANO FERNANDES
ARCHIVE IMAGES – RASTRO AGENCY
SALT GROUP TEAM
EXECUTIVE PRODUCTION – BRUNO LINS AND RAFAEL MELLIN
EXTERNAL DIRECTION – EDUARDO HUNTER
PROJECT MANAGER – RENATA AMARAL
PRODUCTION ASSISTANT – LUIZA BARRETO
PRODUCTION TRAINEE – GIULIANA ZIGONI
SCREENWRITER – MARILIA NOGUEIRA
POST MANAGER – TASSIA DA HORA
DIRECTION OF PHOTOGRAPHY – MÁRCIO ZAVAREZE AND RITA ALBANO
ELECTRICIAN – ARI FERNANDES
UNDERWATER CAMERA – MATEUS WERNECK
DRONE / CAMERA ASSISTANT – LUCAS AMADO
SOUND TECHNICIAN – DAVI PAES
POST COORDINATION: LUCIMAR CASTRO
POST TECHNICAL SUPERVISION: FRANCISCO DE ALMEIDA
EDITION – GUSTAVO FEROLLA
EDITING ASSISTANT: ANTONIO TOLIPAN
FINALIZATION: BRUNO VILLELA
POST ASSISTANTS: HENRICO BERNARDO AND GABRIEL JUNQUEIRA
DESIGN: CAROL DINUCCI
SOUND MIXING: RUMORI
TEAM OFF:
BRAND & COMMUNICATION
CARLOS CONFORT
JOÃO GABRIEL LOPES
MONICA PUGA
RICARDO MOYANO
CONTENT
JULLYA CHRISTIE
BEATRIZ CUSTÓDIO
CONTENT PLANNING
ANNA LUIZA VILLAR
GABRIEL LISBOA
MARIA EDUARDA LAZOSKI
CONTENT COORDINATOR
GABRIELA LACERDA
CONTENT PLANNING MANAGER
RENATA GENTIL
CONTENT MANAGER
LEONARDO CAMPOS
MARKETING
THAIS BATISTA
MARKETING COORDINATOR
JOANNA NUNES
MARKETING MANAGER
HELENA DAIBERT
PROGRAMMING
ALINE GURGEL
ANA AMARO CALDANA
JOÃO PHELIPE DAS NEVES
NATHALIA ESTRELA
LANA SEIXAS
PROGRAMMING MANAGER
ANDERSON FREITAS
PROGRAMMING AND CONTENT MANAGER
BRUNA DEMAISON
MEDIA
KATELLYN QUEIROZ
MEDIA COORDINATOR
RENATA RODRIGUES
DIGITAL CONTENT
LUCAS HENAIN
PAULA PONTES
DIGITAL PROJECT COORDINATOR
PAULA FADUL
DIGITAL PRODUCT
GRAZIELLE GOMES
JOÃO HADDAD
MARIANNA MARTINS
NYCOLE REIF
RENNAN VALVERDE
DIGITAL STRATEGY MANAGER
JORGE CARRASCO
HEAD OF CONTENT
GUSTAVO BALDONI
CHANNEL DIRECTOR
TATIANA COSTA
DIRECTOR GENERAL
ERICK BRETAS